Skin Treatments & Boosters

ProSkin
| | |
| --- | --- |
| ProSkin 30 – personalised 30 minute treatment to address your top skin concern in a convenient amount of time |   |
| ProSkin 60 – bespoke 1 hour treatment addressing all your concerns for your healthiest looking skin ever! |   |

Pro Power Peel
Professional grade peel completely customised for you by our skin experts.  Redefining the peel experience & results. Our strongest peel ever! Book your free consultation & patch test with our skin experts.
Ultrabright, Powerclear or Advance Renewal
Dermaplaning
Dermaplaning removes excess fine hairs, which are known for trapping the dirt, oil and dead skin cells in your pores that are the main cause of acne and blemishes.
Dermaplaning leaves your skin brighter, and healthier giving you that 'baby smooth' look and feel.
Cleansing
Dermaplaning
Mask application (calming mask or 24k gold collagen mask options available)
Sun protection application
Treatment time – 1 hour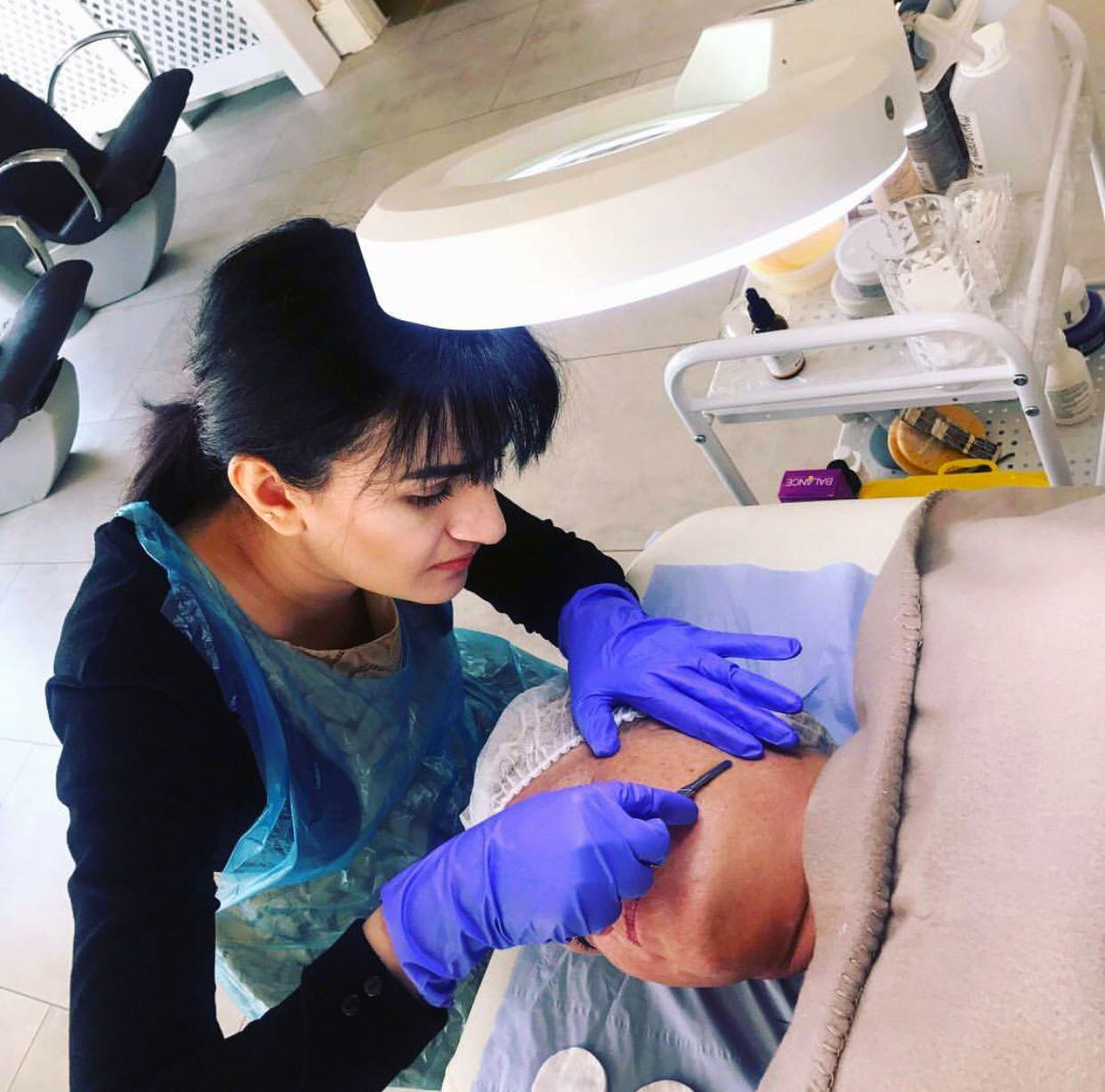 LED Light Mask Therapy
The light mask provides a dynamic combination of visible lights – red, blue or green, plus invisible infra red to stimulate the deeper skin tissue. This leads to a softening of fine lines, improved skin tone and super smooth skin.
Add on to any facial treatment
Microneedling
Radio Frequency Needling
What is RF Needling?
Microneedling is a highly sought after procedure that has been shown to produce exceptional results in a short period of time. When paired with focused RF technology, the treatment becomes one of the most advanced non-surgical facelifts on the market.
This treatment is popular in the celebrity world.
RF microneedling provides instant, long term results. This treatment created tiny pinpricks on the target area and stimulates the skins natural healing response. Collagen production is increased which plumps out the skin and smooths and tightens its surface. The results are a more even skin texture, fewer lumps and bumps, and a reduction in pore size.
Facial Treatments – use on the face, neck and décolleté, to boost collagen and tighten skin
Skin Rejuvenation – treat pigmentation, brown spots, age spots, scarring etc
Anti-Ageing – treat fine lines and wrinkles across the face and décolleté
Body Treatments – use on the abdomen, arms and legs, to tighten loose skin and reduce stretch marks
Course of 3 recommended, 4 weeks apart.
Book a free 20 minute consultation to discuss your treatment options.