ProSkin
| | |
| --- | --- |
| ProSkin 30 – personalised 30 minute treatment to address your top skin concern in a convenient amount of time |   |
| ProSkin 60 – bespoke 1 hour treatment addressing all your concerns for your healthiest looking skin ever! |   |

Pro Power Peel
Professional grade peel completely customised for you by our skin experts.  Redefining the peel experience & results. Our strongest peel ever! Book your free consultation & patch test with our skin experts.
Ultrabright, Powerclear or Advance Renewal
Dermaplaning
Dermaplaning removes excess fine hairs, which are known for trapping the dirt, oil and dead skin cells in your pores that are the main cause of acne and blemishes.
Dermaplaning leaves your skin brighter, and healthier giving you that 'baby smooth' look and feel.
Cleansing
Dermaplaning
Mask application (calming mask or 24k gold collagen mask options available)
Sun protection application
Treatment time – 1 hour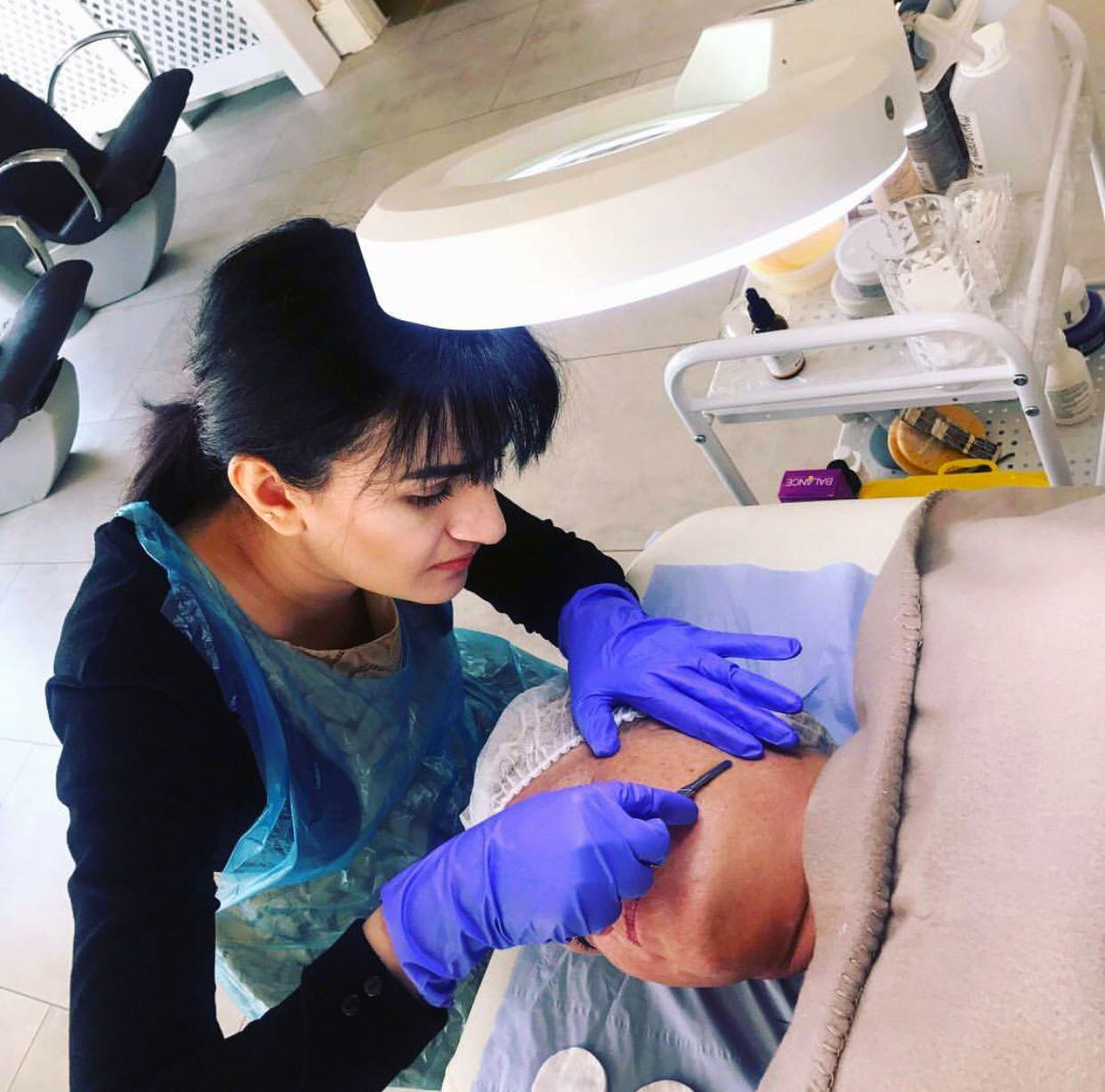 LED Light Mask Therapy
The light mask provides a dynamic combination of visible lights – red, blue or green, plus invisible infra red to stimulate the deeper skin tissue. This leads to a softening of fine lines, improved skin tone and super smooth skin.
Add to Dermalogica or Caci facial
Infinity IPL Photo Rejuvination
Skin Rejuvenation – Fine Wrinkles – Skin Tone – Skin Clarity – Skin Texture
IPL Systems release precisely controlled strong pulses of filtered light that stimulate the fibroblast cells within the skin that produce collagen and elastin. This improves the radiancy and tightness of the skin, controlling enlarged pores and giving a more uniform complexion.
Pigmentation – Sun Spots – Age Spots
Most people need 3 to 6 treatments about 1 month apart.  You can see some improvement with each treatment, but it's common for your response to be slightly different to each treatment. The more sun damage or redness you have, the more likely you are to need a full set of treatments.  Some cases of severe redness or brown spots require more. Expect to see gradual clearing over time.
Vascular – Broken Capillaries – Rosacea – Acne – Vascular Blemishes
During this treatment the IPL beam targets the broken veins/capillaries using a safe short burst of light. The haemoglobin in the blood absorbs the light and converts it into heat that over time will break down the protein in the wall of the thread vein causing them to gradually and safely disappear.
Rosacea – IPL Treatments cannot be a complete cure for this condition and you will still have to manage it carefully with adjustments to your lifestyle and appropriate skin care routine. A specialist dermatologist may help you determine if this is the best option.
Acne – The IPL works in two ways to treat active acne, the light kills the acne bacteria that causes the infection. As the whole face is usually treated the bacteria are killed over a large area reducing breakout and stopping the infection spreading. The formation of large amounts of new collagen below and around the spots gives a huge boost to the healing process.
What should I do prior to my treatment?
Stop any exfoliation treatments 2 – 4 weeks before and after treatment
Stop tanning products or UV exposure 4 weeks before and after, including the use of sun beds
Wear a high protection sun block
Stop the use of Retinol / hormonal creams or lotions 2 weeks prior